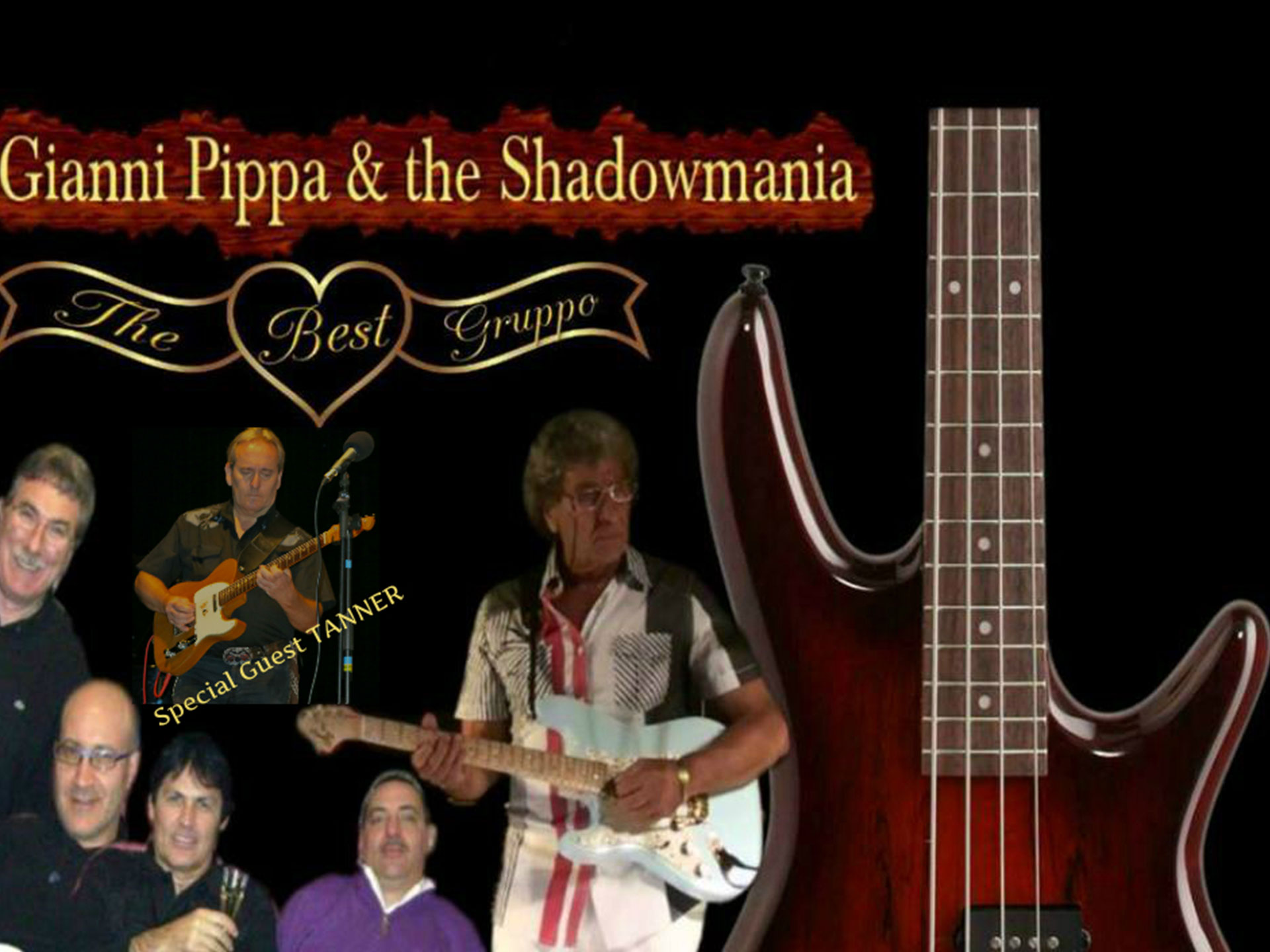 Surf rock! now in Bellinzona Vintage Motors!
They are four musicians who come from different musical experiences, and background, who have always loved SHADOWS Sound. Inspired by the style and music of the legendary English group of the early 60s, THE SHADOWS, they held concerts all over the country (Naples-Milan-Ancona-Rome-Rimini-Modena-Como) and also abroad (Germany).
In 2008 they made a series of concerts together with the Italian Rai orchestra conducted by Maestro Diego Basso. They had the honor of playing with Ronnie Gustafsson, Swedish guitarist, one of the greatest European interpreters of the Shadows Sound. Over time their repertoire has expanded to other styles by including pieces of Dire Straits and classic Country. In Bellinzona, their friend and great guitarist Gianni Pippa has always been a faithful interpreter of the music of the Shadows.
In this occasion they will also perform together with Lorenzo Tanner, country guitarist with several albums published and very well known in the north of Italy.
Line up for VMB: Gianni Pippa, Luciano Bottos, Gildo Salton, Bruno Schiavon, Gianni Cauda, Lorenzo Tanner.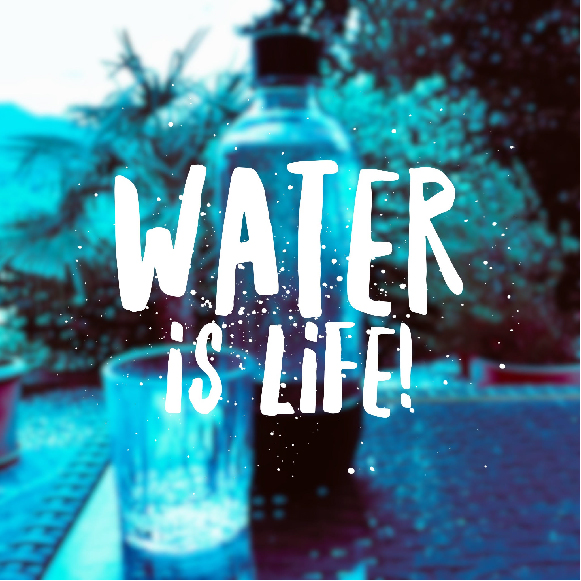 "Vintage Motors, Bellinzona is also into charity!
After a careful analysis, we decided to support the non-profit initiative of the Lions Club Monteceneri "Water is life", which goal is bringing water to the poorer regions of the world. We support the initiative by selling bottles of Water, "Water is Life" during the event and contributing CHF 1 for every participating vehicles at Vintage Motors, Bellinzona.
Water shortages still hit too many areas of the world and millions of people in absolute poverty. The highest toll is paid by children, suffering a very high mortality rate. Selling water "Water is Life" the Lions Club Monteceneri has succeeded in helping over 10,000 people in 11 years by funding water wells, pumps and filters, pipes and fountains.
The Bottles "Water is Life" contain water that flows from a pure source at the foot of Mount Tamaro; It's the lightest in Switzerland and among the three best waters in Europe. The water is slightly mineralized and pleasantly sparkling, by adding carbon dioxide. It is bottled in two comfortable sizes of 100 cl and 50 cl. "Water is Life" is a product of Canton Ticino, your region: by consuming a local product, you preserve the surrounding environment.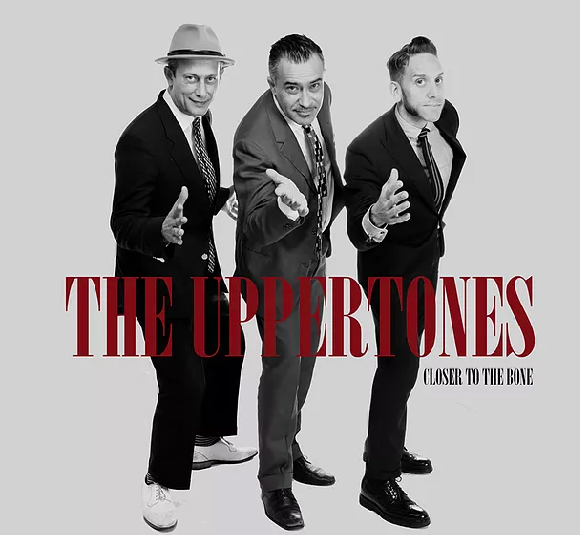 The Uppertones - Website , The Uppertones - Facebook
"The Uppertones" at Vintage Motors, Bellinzona!
The Uppertones is a powerful trio of trombone, vocals, piano, & drums dedicated to the sound of the 50's in Jamaica, the Jamaican R'n'B, Jamaican boogie feat Mr. T-Bone, Peter Truffa and Count Ferdi.
The kick start to homegrown Jamaican music came with American rock'n'roll and R'n'B (rhythm & blues). At that time it was the birth of Ska, who originated Rocksteady, Reggae etc. This trio aims to please crowds with a stompin' swing style mixed with the Jamaican edge and style. The band has released their first album "Closer To The Bone" on December 12th 2015 on Brainlab Groove on LP and cd. The result is amazing, there are live requests from all over Europe, and the band is part of a long tour that will end up with 150 concerts in sixteen months playing in the best clubs and in many festivals in over twelve European countries.
P3 Flyers Website , P3 Flyers Facebook
We're proud of presenting "Vintage Motors" not only on the Ground, but also in the Air.
Today the "P3 Flyers" confirmed their presence, performing some overflights at our event. This civil aviation team flies Pilatus P-3 aircraft used earlier by the Swiss Air Force. Pilatus Aircraft Company in Stans Switzerland developed the first P-3 prototype in 1953 and first flew on 3 September, the same year. It is an all-metal construction with a retractable tricycle undercarriage and tandem seating. The Swiss Air Force took over 72 units of this training aircraft and had it in operational service until 1993. The "P3 Flyers" are based in Ticino and fly during the summer months demonstrations with 5 airplanes in Switzerland and Europe.

Today we start our online campaign with www.zwischengas.com
"Zwischengas" is the leading Swiss online platform for Classic Car Owners, historians, photo lovers, professionals or people looking for a vintage car. At "zwischengas.com", millions of content specific articles, await for you. "Zwischengas" is not an advertisement or promotion platform. It is an extremely comprehensive online archive with up-to-date coverage on a wide range of topics related to old-timers and young-timers.
Since the launch of "Zwischengas" in 2010, the amount of information has doubled to almost three million. This information together with the relevance of "Zwischengas" and the use of different information channels, continue attracting readers over and over again.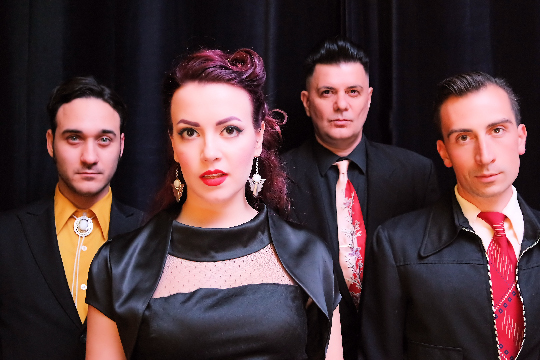 Time for a Cocktail? We offer "Martini and the Olives"! True wild vintage mood and original touch guaranteed - Get ready!
Happy to announce another musical highlight; the band "Martini and the Olives" is going to join us next August 5th at Piazza del Sole in Bellinzona. They propose a new and fresh selection of boogie woogie, wild Rockabilly, and powerful Rhythm'n'Blues. They will lead us through a musical and cultural journey that goes from the 1930s to the early 1960s. Grab your Cocktail and enjoy the journey through time!
The line-up that will accompany us in this musical vortex is, Lady Martini (vocals), already the voice of the well-known duo Perry Boogie & Lady Martini; Perry Boogie (piano), a Bolognese pianist with vast experience who has collaborated with dozens of international rock'n'roll international icons (Mick Ronson, Blasters, Los Lobos and more); Mattia Montesi (bass), already a bassist from the Marvelous rock band; Mattia Flamigni (drums) already drummer of Same Old Shoes for live events.
Sponsor
,
Sponsor , Accessories and spare parts for classic cars
Maxilite
Artist
,
Music
Dj Herb Shuffle Deluxe / Teddie Chevalier
Today we can announce another highlight on our musical schedule. Herb "Shuffle Deluxe" will be in charge of the musical background of this year's Bellinzona Vintage Motors event.
Herb dedicated his youth to the music from the 1930's to 1960's and collecting records of this period became a firm part of his life. Since more than a quarter of a century, he entertains the public as Discjockey with a broad range and rich mixture of Swing, Boogie, Rock'n'Roll and early Rhythm & Blues. Be sure that you'll recognize your favorite melodies, enjoy dancing and discover vintage music.
Artist
,
Music
The Steeleriders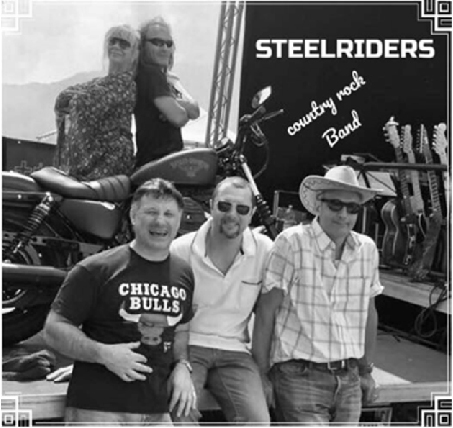 We are happy to announce the first musical attraction of our event: The Steeleriders! They have been active since 1992; with a long musical experience built with over a thousand of concerts in various national festivals, themed evenings and some TV shows. Their musical style is a blend of rock-folk and country that makes every event where they are involved dynamic and engaging.
Line up:
Nando Morandi: guitars and voice
Isabella Marelli: solo voice
Andy Bregozio: bass, double bass and voice
Matthew Square: drums
Luca Del Notaro: Piano